Ciranna is using her laboratory and public health experience to respond to the COVID-19 pandemic, and unable to take new assignments related to farm and food safety, at this time.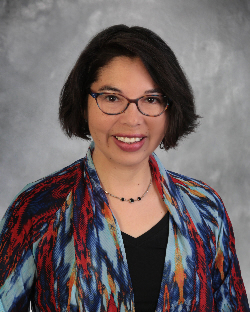 Landline Phone: 919-847-1685 does not accept texts
E-mail: ciranna.bird(at)cirannabird.com
Raleigh, North Carolina


@cirannabird


www.linkedin.com/in/Ciranna Bird

About Ciranna
I have:
A commitment to integrity
A masters in Epidemiology of infectious diseases from the Harvard School of Public Health
An ability and passion to distill the essential aspects of COVID-19 scientific information into accessible material for lay audiences
Degrees and Skills
M.S. Epidemiology, 2001-2003
Harvard School of Public Health (now Harvard T.H. Chan School of Public Health), Boston, MA
Microbiology and Immunology coursework, 1998-1999
Penn State Hershey Medical Center, Hershey, PA
B.S. Biotechnology, 1993-1997
Cook College, Rutgers University, New Brunswick, NJ
Work Experience
Center for Theoretical and Applied Genetics Rutgers University, New Brunswick, NJ
Federal Work Study Program, 1994 – 1997
Extracted, and amplified tube worm DNA using Polymerase Chain Reaction (PCR)
Conducted Maxam-Gilbert DNA sequencing for researchers to study the genetic variations among worms collected from geographically separated deep-sea hydrothermal vents
Schering-Plough Pharmaceutical Company, Kenilworth, NJ
Assistant Scientist, June 1997 – August 1998
Conducted high throughput screening of the company's library of compounds using automated liquid handling systems for the purpose of discovering new drugs
Used lead shielding, Geiger counters and double-glove techniques to protect myself and others from the Iodine-125 radiolabeled ligands in the receptor binding assays
Penn State Hershey Medical Center, Hershey PA
Graduate Assistant, August 1998 – May 1999
Developed an experiment to study the role of increasing IL2 concentrations on hepatitis B virus
Used plaque selection, HIRT DNA extraction, and restriction digests to construct and identify recombinant adenovirus
Harvard Center for Genomic Research/Tech Staffing, Cambridge, MA
Research Assistant III, February 2000 – June 2000
Optimized and implemented high throughput PCR amplification to create yeast genomic material for the production of cDNA microarrays
Negotiated with vendors for PCR reagents and decreased department expenditures by $10,000
Harvard School of Public Health (now Harvard T.H. Chan School of Public Health), Boston, MA
Research Assistant II, Department of Nutrition, June 2000 – August 2001
Complied with biosafety precautions to prevent occupational exposure to bloodborne pathogens while analyzing the plasma of Harvard CORE Heart Study participants
Developed and standardized five enzyme-linked immunosorbent assay (ELISA) protocols to measure proteins involved in the metabolism of low-density and high-density lipoproteins
MA Department of Public Health State Laboratory Institute, Boston, MA
Assistant Coordinator for Laboratory Preparedness, February 2004 – July 2007
Trained in a Biological Safety Cabinet (BLS-3) suite, and learned how to don and doff Level A Personnel Protective Equipment (PPE) in a 5-day Weapons of Mass Destruction (WMD)- HazMat Response for Public Health Personnel course in order to train first responders on how to collect samples for the MA Dept of Public Health State Laboratory
Improved information sharing and communication among public health laboratory directors, FBI personnel, police officers, the Civil Support team and HazMat technicians to facilitate rapid and effective response to biological, chemical, and/or radiological terrorism attacks
MA Department of Public Health State Laboratory Institute, Boston, MA
Coordinator of Laboratory Response and Communication, October 2006–July 2010
Received the Manuel Carballo Governor's Award for Excellence in Public Service as part of the 2009 H1N1 Influenza Pandemic Response Team
Wrote and maintained on-call notification and specimen receiving protocols to ensure surge molecular, virology, and bioterrorism response laboratory testing capabilities during bioterrorism and pandemic events
As a DPH subject matter expert (SME), I trained hospital and public health laboratory staff, on how to package clinical samples and viral cultures in compliance with DOT and ICAO regulations in order to shorten testing turn-around times
MA Department of Public Health State Laboratory Institute, Boston, MA
Supervisor of the Enteric Laboratory, Microbiology Division, July 2010–June 2013
Communicated with hospital personnel, epidemiologists, and local boards of health regarding patient sample collection, handling and testing during food borne outbreaks
Planned the daily laboratory testing strategy for myself and my staff to ensure we met outbreak and routine sample reporting deadlines
Identified, isolated, and serotyped cultures of Salmonella, Shigella, and verotoxigenic E. coli from clinical fecal samples in compliance with Biosafety in Microbiological and Biomedical Laboratories (BMBL) practices
Self-employed, Raleigh, NC
Farm and Food Safety Writer, October 2013 – April 2020
For the past seven years, Ciranna helped local farmers communicate with their customers on the health benefits gained from purchasing meat, dairy, vegetables, and fruits from animal welfare approved, small-scale farms.
For an example of her freelance work, visit the following links
The NC-foodblog contains professional articles inspired by appreciation for the animals and farmers that work hard to produce delicious food in North Carolina
Ciranna's Portfolio page, and Speaking Events page provides a glimpse into her verbal and written communication skills
Ciranna Bird's Farm and Food safety Communication Services
For the past seven years, Ciranna covered agricultural and food conferences, and provided presentations on food and bacteria awareness. In addition, Ciranna completed the following communication and race equity trainings:
REI Groundwater Seminar and Phase I two-day workshop February 21 and May 4-5, 2019
Reimagining Equity within Board Service September 7, 2018
Facilitating Regular Discussions About Race and Food Webinars June, August, September 2018
Rosetta Stone(R) Spanish Level 3 February 2018
Writing and Designing Materials for Patient Education (AMWA workshop 3021) October 2015
Plain Language (AMWA workshop 3011) October 2015
Member of American Medical Writers Association since 2011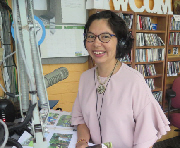 In November 2019, Ciranna was elected for a second term as a Board of Director for the Carolina Farm Stewardship Association (CFSA). This farmer-driven, non-profit organization helps people in the Carolinas grow and eat local, organic food. CFSA advocates for fair farm policies and educates communities about local, organic agriculture.
Ciranna is on the Audit Committee, the Strategic Plan Committee, and leads the Board Racial Equity Committee. As the chair of the Agricultural Workforce Committee, Ciranna created a Farm Labor and Immigration Survey and facilitated a farm labor listening session to help CFSA staff measure CFSA farmer members' interest in promoting policies that improve the lives of migrant farmworkers. To hear about the creation of the CFSA Agricultural Workforce Committee visit this YouTube clip of Ciranna Bird being interviewed on the WILPF Wakeup Call on WCOM 103.5 FM.